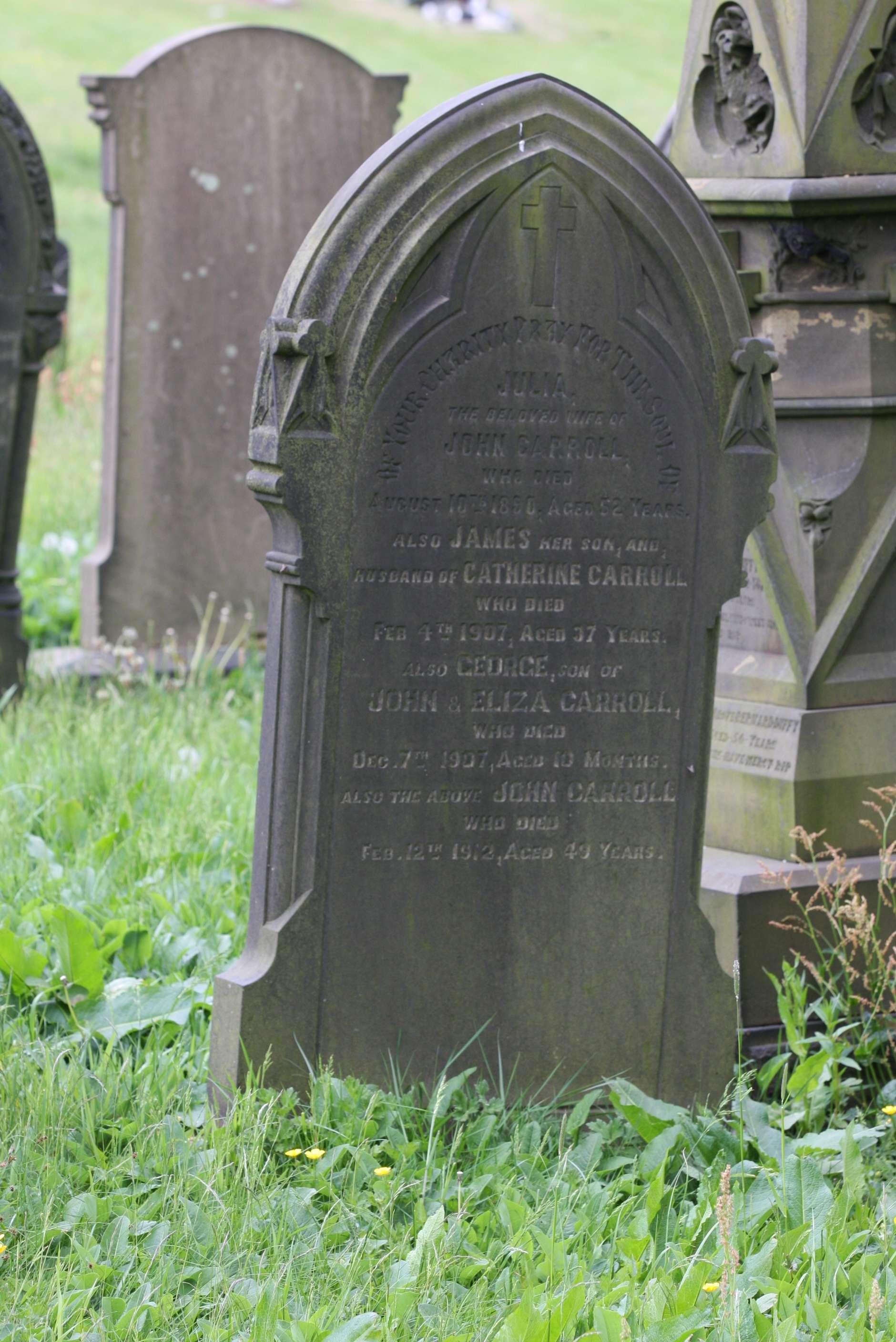 JULIA
The beloved wife of
JOHN CARROLL
who died
August 10th 1890. Aged 52 years.
Also JAMES her son, and,
husband of CATHERINE CARROLL
who died
Feb 4th 1907, Aged 37 Years.
Also GEORGE, son of
John & Eliza CARROLL,
who died
Dec 7th 1907 Aged 10 months.
Also the above John CARROLL
who died
Feb 12th 1912, Aged 49 Years.